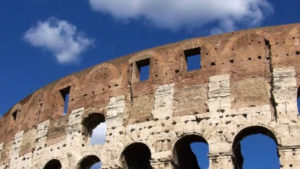 RomeArtProgram – Summer Program – Apply Now!
RomeArtProgram: only few days left till Jan20 deadline to apply for RAP Summer Program
Limited Number $1000 and $500 Scholarships available.
Application Requirements:
—Complete our online application form
—Pay $35 non-refundable application fee
—Upload 6 images from your portfolio demonstrating your artistic practice (images submitted as JPEG files* smaller than 1mb file size)
—A letter of recommendation from a college professor or art professional (email is accepted if sent from a recognized college or business address)
Please contact us for further info.
When you have all the above information ready go to RAP website "apply now" page to begin the process.
romeartprogram.org
RomeArtProgram : Art As Power
…