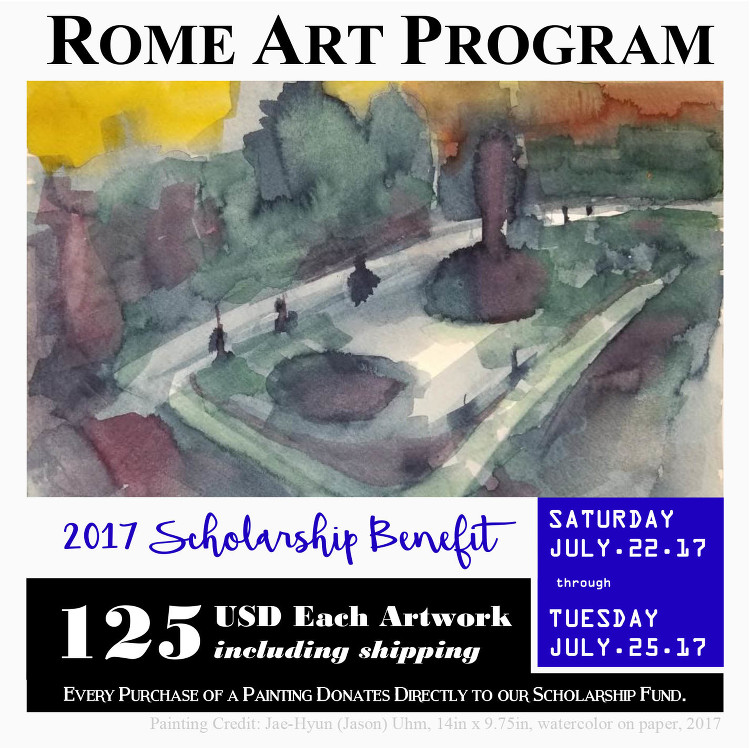 Welcome to the Rome Art Program Scholarship Benefit
Every purchase of a painting donates directly to our Scholarship Fund.  We thank you in advance for your generosity.
To view paintings please visit our online gallery here.
Each Artwork: $125 including shipping
All gifts qualify as charitable donations and are tax deductible to the full extent allowed by law.
---
Scholarship
A gift to the Rome Art Program provides an opportunity for you to play a significant role in the life-changing experiences of our students.  We are able to offer a small number of student scholarships this year to young artists who exhibit exceptional promise.  Students selected for sponsorship have a portion of their tuition fees waived, enabling us to open up the opportunity of study in Rome to those with exceptional talent and applicants from lower income backgrounds.